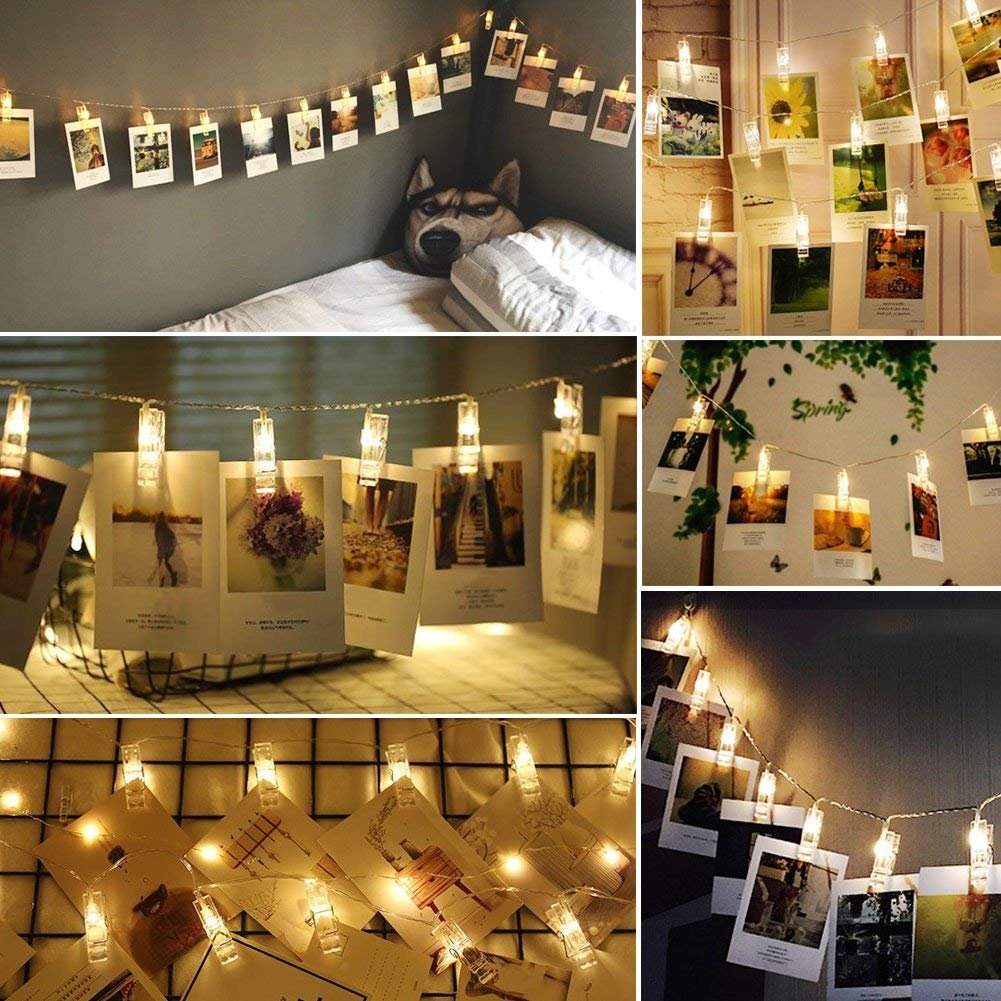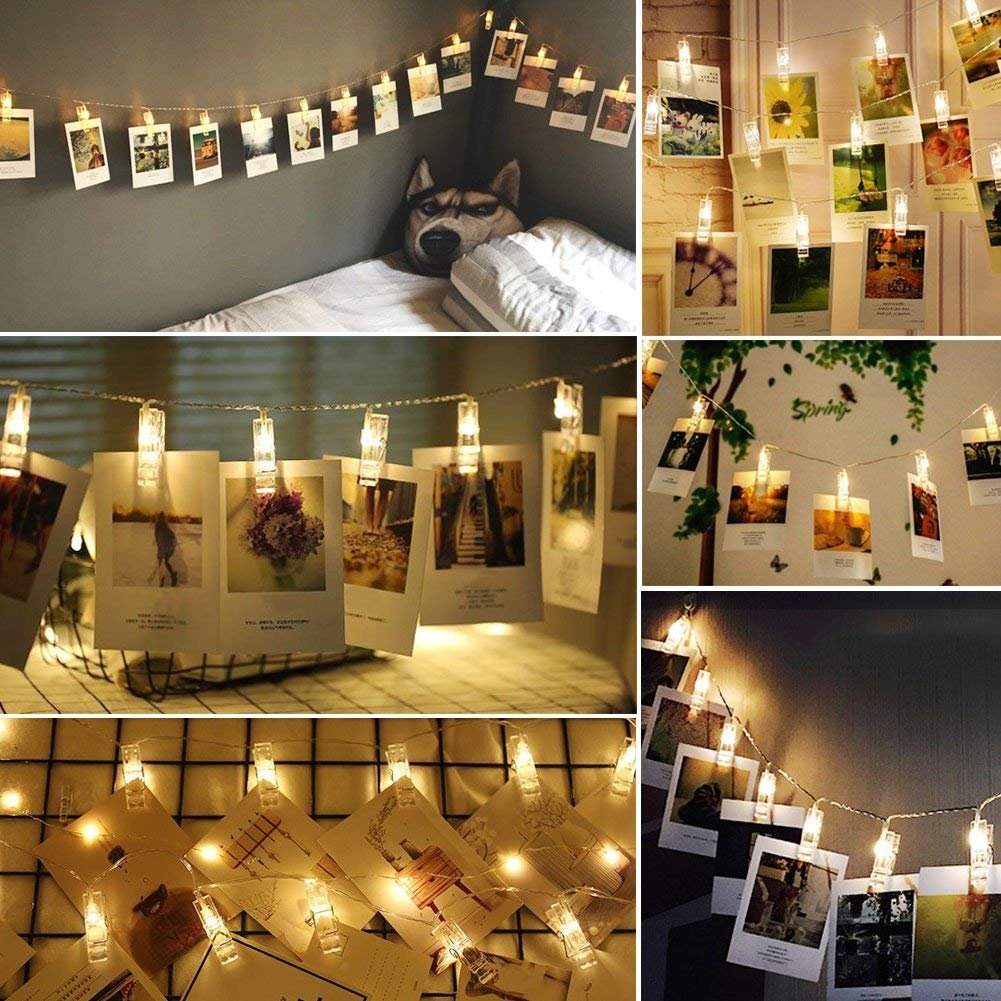 LED Photo Clips – Fairy Lights with 16 LED Clips
LED Photo Clips – Fairy Lights with 16 LED Clips
Number of Lights : 16 LED
Light Color : Warm White
Power Supply : 3 AA Battery
Suitable For : DIY, Photos, Party, Home & Wedding Decoration
Est. Delivery : 5-9 Working Days
Explore Our Other Range of LED Products HERE
Special Diwali Offer – Free LED Cork Light worth Rs. 99

Description
Photo Clip String Lights :
It is awesome to decorate your memories with a creative way. Photo clip string lights are the best option to decorate your memories in your way. Your can design the string light in heart, rectangular, oval, round or any custom shape. With transparent clips you can attach your wedding, honeymoon, family or travel pictures in different ways.
Showcase your creativity with these LED photo clips. These transparent LED Photo clips are ideal for hanging photos artworks, light weight items and more. Its is a perfect decoration item for your parties, festival, living room, bed room etc.

Photo Clip Lights – A unique way to display your memories :
Each transparent clip is attached with a LED bulb, this produce a warm white light excellent illumination and a warm atmosphere. You can design your memories in any shape and any where with this photo led string. To give a special effect to your picture, these photo fairy lights are the best option available in market at lowest price.
Photo Fairy Lights :
Photo fairy lights are made of micro LEDs which generates a light fairy effect and don't overheat. It is waterproof and perfectly safe for children and pets, however we recommend you to please keep it away from children and pets.
It is made with bendable copper wire so that you can shape this string light in any design.
Photo String Lights :
This string light is highly safe and operates with Plugin 220V power supply. These lights are highly durable You can turn on and off the LED lights as per your requirements.
This product is ideal for indoor usage however you can use it outdoor with limited precautions.
Fairy Lights With Photo Clips :
Portable string light in your hands with infinite possibilities, you can hang the fairy string lights according to your ideas.
At PrintBEBO, we assure you the best quality personalized gifts in India at affordable price.
Follow our Facebook and Instagram page for latest designs & ideas.