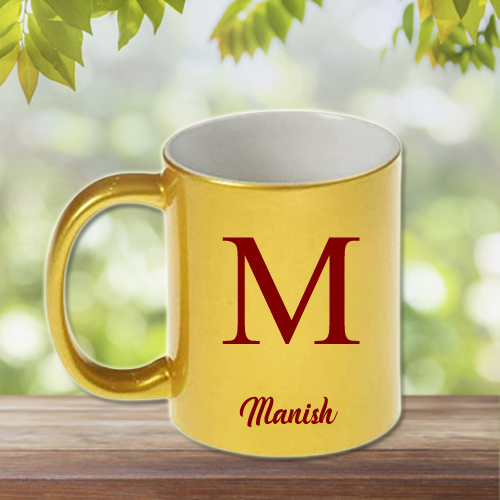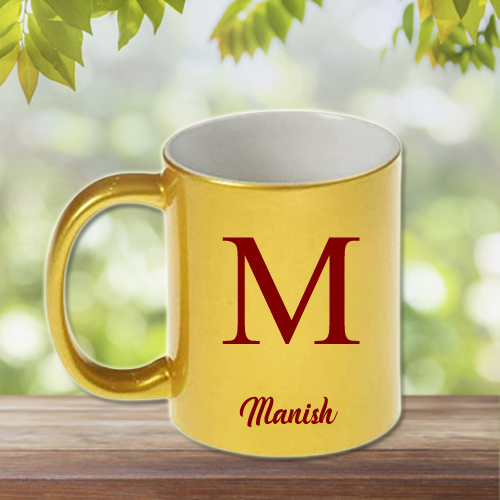 Custom Name Coffee Mug – Golden Coffee Mug
Custom Name Coffee Mug – Golden Coffee Mug
₹ 549.00
₹ 549.00
Mug Type : Grade A Coffee Mug
Material : High Quality Ceramic
Color : Golden
Size : 350 ml.
Design : Custom Name
Description
Buy Custom Name Coffee Mugs Online :
PrintBEBO offers you best offers on customized products. Now design your own Golden Mug with your Name. We offer you the best quality Custom Name Coffee Mug at ₹299 Only.
Simply add your photo on our website and we'll print it on your Coffee Mug and deliver at your step.
Name Printing on Mug – Golden :
Golden custom name Cups are the perfect gift for your love ones. You can gift a custom name coffee mug on Anniversary, Birthday, Valentine's day etc to surprise your partner. Its a ideal gift not only for your partner but also for your Boss, Colleagues, Parents, Brother, Sister and Friends.
Personalized Name Coffee Mugs – Start Your Day With Beautiful Memories :
Start your day with beautiful memories of your love ones. You can keep a name printed golden mug in your office, home or shop. It not only reflect your style but also reflects your love for coffee.
We at PrintBEBO offers you the best quality custom name golden mugs in India at lowest price. Don't wait order your name mug today..!!!
For any query & concerns you can reach out to our customer support team.
Follow our Instagram , Youtube & Facebook page for creative design ideas.